Best Transport For A Road Trip To Uganda's Various Regions
Once in Uganda make sure to reach its various regions for an insight. This country has plenty of things to see especially for those who visit it as tourists.
These appealing draws hide in the nation's different corners. Try to choose a convenient mode of transport for an exceptional travel experience.
Uganda is safe and free to traverse. Whether you need to spend your time in the Northern, Eastern, Central, or Western part of the nation, nothing will limit.
If you are a wildlife enthusiast, the western region must be your first stop. Most people base from Kampala and get to multiple areas in the country.
This is because all the routes that lead travelers to any other region in Uganda start from here. There are many means to use for your travel, but these two highlighted below are the best especially for tourists.
Hire a Special Taxi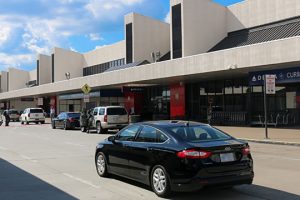 For those who need an option which is not only cheap but also convenient, private and good time manager, a special taxi is for you. It is great for a one or two-day trip.
Make an order for a transfer from Kampala to multiple localities around Uganda. Agencies that offer the service use simple vehicles that consume less fuel.
This is meant to keep the transport costs low. Pricing for a special taxi in Uganda depends on the number of kilometers to cover.
Rent a Private Car
If you are on a tour to Uganda's major tourist spots like National parks, game reserves, and sanctuaries, hiring a Car for self-drive is more perfect.
Car rental agencies provide vehicles for rental at varying prices. The cost is per day and depends on the type of vehicle.
Besides that, know that there are terms and conditions you must follow if you need to take a Car for your holidays. Be sure to read through these rules and understand them before you take the Jeep.
Read more; 10 Safety tips for driving in Uganda.