Airport Transfer From Entebbe To Kampala

For those who need a transfer from entebbe airport to Kampala, we are a top choice for unusual services. Engage us in time for proper arrangements.
The drive from the airstrip takes about 1-2 hours in a private car and more than two hours in a public taxi. If you fancy privacy and good time management, the best option is an airport cab.
Kampala has five regions. These are western, northern, central, southern and eastern region. The cost for a trip from EBB airport to the city depends on the region you are travelling to.
Expect to pay about 35-40 USD for a ride to the south east, south west, east, west and central part of Kampala. Trips to the northern part, northeast, northwest of the city and beyond cost 45 USD or more depending on the number of kilometers.
Routes to the Capital
Listed below are the three paths to lead you from the air station to the capital. You can choose to use one of them. It depends on your next stop.
Entebbe – Expressway – Kajjansi – CBD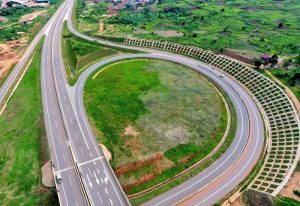 With this option expect to drive from ebb town up to abayita ababiri interchange where you join the new express path up to Kajjansi. From this point, you continue with the old trail up to the city suburbs.
If you don't want to use the express road, make sure to continue with the usual pavement. This route differs itself with too much traffic in the morning and late in the evening. On a normal day, you can take not more than two hours to finish this 45 km journey.
Kitolo – Expressway – Kasubi/Mengo – Kampala
Once you embark on the vehicle, start and maintain the acceleration until you join the express highway.
From the abayita ababiri the drive continues up to the Sentema roundabout where you join the roadway to Kasubi trading center or Mengo suburbs.
While in these areas, there is nothing to limit you from connecting to the city via Makerere – Wandegeya or Mengo – Namirembe road.
For those heading to Mpigi or other places along the Masaka trail, don't forget to take the diverting path to Busega. It requires only 49 minutes except when you find car congestion in some areas
Ebb – Expressway – Munyonyo – Capital
Do you need to escape traffic? This is for you. It begins from ebb aviation ground or kitolo. Join the Jam-free express highway and drive up to Munyonyo. From this calm area, you can link to the city in a few minutes.
Where to Stay in Kampala.
The city welcomes visitors with a myriad of gorgeous free-standing skyscrapers, calm streets mostly in uptown (Kololo and Nakasero), posh hotels, eateries and friendly locals.
It is full of well-facilitated hotels, lodges and guest houses. Therefore you should not worry about this. Lodging properties of all types are available, whether budget, mid-range or luxury.
Most  hotels in the city centre are high end, so if you are after low-cost properties then you have to see your way to the city's suburbs.
Where to eat in Kampala.
Wandering along the most streets in Kampala you can't fail to find a restaurant or any food outlet where you can sit for lunch or dinner.
Some of the notable food and café outlets in Kampala are KFC, Café Javas, Food Hub, Chicken Tonight, Mr Tasty and more.
Aside from that, all accommodation facilities in the capital have onsite restaurants that serve meals to all guests at affordable prices.
Read more; The busiest roads from Kampala city to other areas.