Transfer From Entebbe Airport To Jinja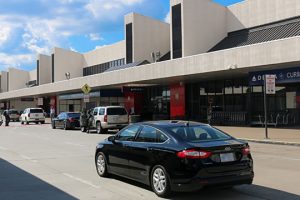 To enjoy a great Airport transfer from Entebbe to Jinja, make sure to arrange your travel with us. Our transport services are unmatched and affordable.
Located in the Eastern part of Uganda, Jinja has a lot of things for tourists. So it is easy to understand why most travelers like it.
It is not only the biggest town but also the most attractive area in the Eastern region. Holidaymakers visit it to explore the source of the Nile and other allures that dot its various corners such as Kalagala falls, Mabira forest, and more.
Most people in Jinja belong to the Basoga ethnic group. Industries, commercial and residential buildings occupy the town center.
How to Get there
Do you want to get from the ebb airfield to Jinja? An Airport taxi is the best option for a great road trip. Endeavor to hire us. Even those who fancy EBB group transfer we are ready for you.
We offer outstanding transfer services to all clients. Our taxis are always available for you. It takes about 2-4 hours to drive from Entebbe Airport to Jinja. The exact time taken depends on traffic along the way, route and speed used.
Visitors to Jinja use Entebbe – Kampala – Jinja road. Car congestion on these routes appears in the morning and evening hours. When people are going for work or traveling back home after work respectively.
The common hotspot for this confusion starts from Kajjansi – Najjanankumbi – Katwe – Queens's way – Electoral commission roundabout – Nakawa – Spear motors – Kireka – Bweyogerere to Mukono.
If you don't want interference, try to embark on your journey very early in the morning, mid-day, after lunch, or late at night.
The trip is awesome. It delights passengers with unending views of multiple draws including Mabira forest, stretching sugar plantations in Lugazi, River Nile to mention but a few.
For those who are not contented, read this article for more information. 8 Reasons Why You Should Use Airport Taxi from Entebbe